Makshita Luthra — Graduate Research Assistant, Children, Youth & Family Consortium
Obesity has more than doubled in children and quadrupled in adolescents in the past 30 years. It is often linked to unhealthy eating habits and sedentary lifestyles. Another significant factor associated with obesity in children and adolescents are "adverse childhood experiences," or ACEs.
The Centers for Disease Control and Prevention defines ACEs as childhood experiences, both positive and negative, that have a tremendous impact on future violence victimization and perpetration, as well as lifelong health issues, including obesity. University of Minnesota Extension's Children, Youth & Family Consortium (CYFC) focuses on ACEs, as well as AFEs (more on those later) in its work with obese children and adolescents.
What Are ACEs?
In 1998, Vincent Felitti, M.D., and Robert Anda, M.D., outlined 10 types of ACEs, of which five are defined as maltreatment — physical abuse, verbal abuse, sexual abuse, physical neglect, and emotional neglect. The other five are related to the behavior or experience of other family members (
Felitti et al, 1998
).
The combined total is referred to as an individual's ACE score. As the number of ACEs increases, so does the risk for these outcomes, such as risky health behaviors, chronic health conditions, low life potential, and early death. Children with an ACE score appear in all human service systems throughout their lives — as children, teens, and into adulthood — as clients with behavioral, learning, social, criminal, and chronic health problems.
Adverse Experiences and a Child's Environment
CYFC has focused on children's mental health for many years and has based its interventions on the belief that mental health does not reside solely within the child, but within the web of interactions with the individual child. One of the most significant interactions is the child's interaction with family and the environment in which he or she lives.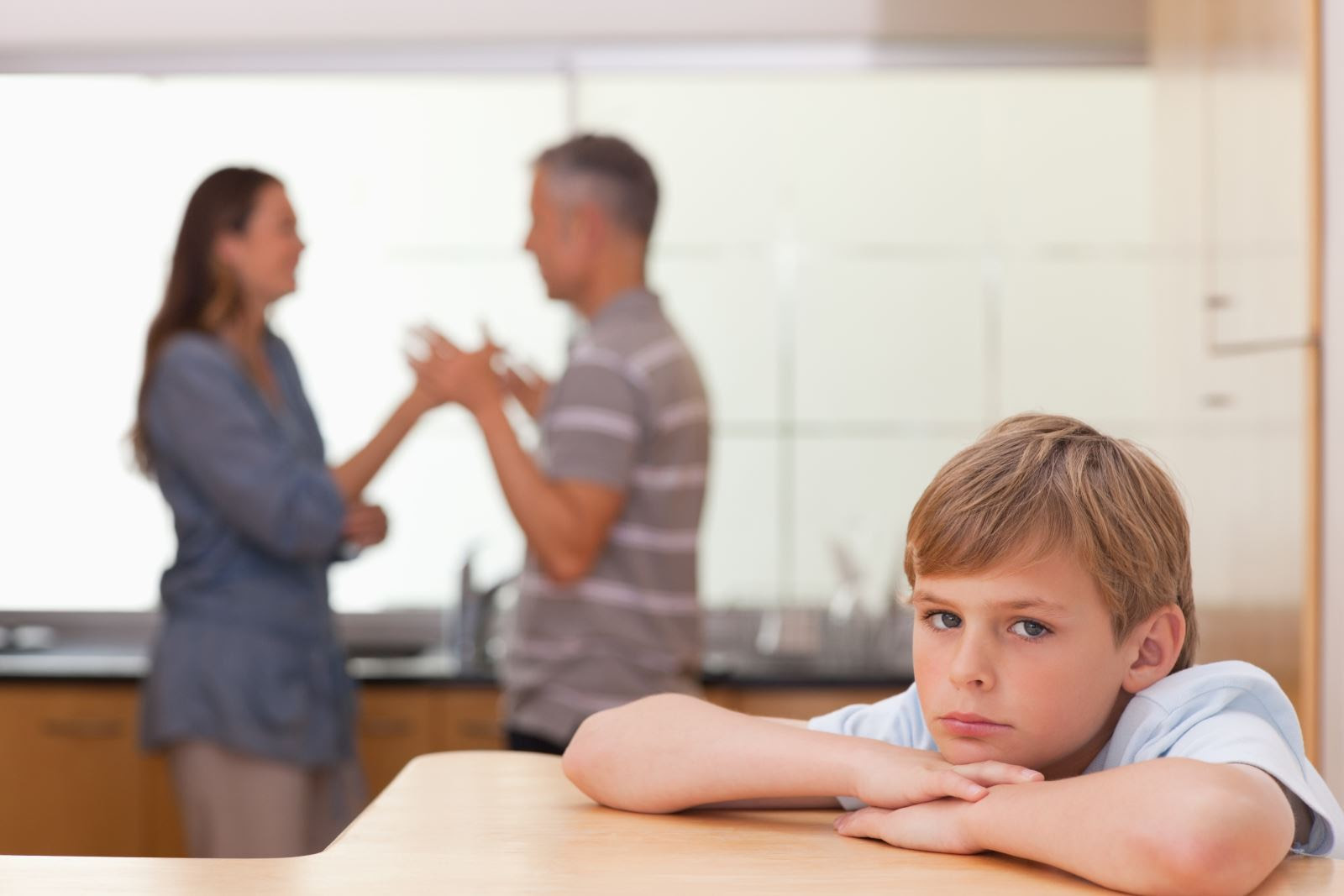 Image credit: iStock/Getty Images
Adverse Family Experiences (AFEs), a subset of ACEs, relate more to the environment and community context than to direct maltreatment.
A study conducted by researchers at Mayo Clinic
looked at a large national database — the National Survey of Children's Health (NCSH) 2011-12 — that captured household dysfunction and family exposures, such as divorce or separation of parents, parents' time of incarceration, witness of domestic violence, or experiences living with someone with substance abuse problems, with mental illness, or with suicidal tendencies. The researchers found that among children between 10 and 17 years of age, exposure to two or more adverse family experiences, death of parent, and economic hardship, were independently associated with overweight and obesity status after adjusting for other AFEs and socio-demographic factors.
Adverse Experiences and Obesity
Here's an essential question: Exactly how are these experiences linked to health risk behaviors such as obesity? The linking mechanisms appear to center on behaviors, such as overeating, that may be consciously or unconsciously used because they have immediate pharmacological or psychological benefit as coping devices in the face of the stress of family and household dysfunction. Not surprisingly, high levels of exposure to adverse family experiences produce anxiety, anger, and depression, which often lead to overeating as a coping device (
Felitti et al, 1998
).
Image credit: iStock/Getty Images
Economic hardship is the most common AFE reported nationally and in the state of Minnesota, followed by divorce or separation of a parent or guardian, or life with an adult who has an alcohol or drug problem. While the percentage of children (from infancy to age 17) affected by economic hardship in Minnesota is lower than the national average and the percentage of children affected by separation of parents is similar to the national average, more children in Minnesota live with someone having substance abuse problems compared to the national average (
Child Trends Research Brief, 2014
).
Substance abuse problems among parents affects their children in multiple ways. When even one parent in the home is abusing alcohol or drugs, the home is significantly more likely to exist in a state of uncertainty and even chaos. The orderliness and predictability that should make home a safe environment are often sacrificed to the parent's addiction. Not only are expectations unclear and inconsistent, the lack of structure often means that children are left to take on greater self-reliance, taking on the responsibility for keeping the house picked up, preparing their own meals and caring for their younger brothers and sisters. On top of all this, children living with substance-abusing parents often lose the connection with their parents for extended periods of time, which leads them to feel rejected and unimportant. And this, in turn, can lead to overeating and obesity.
When a child grows up in an unpleasant environment, it is not always the case that he or she will abuse substances — or end up obese. It is always possible to break negative cycles. This is what we do at CYFC — we create authentic partnerships with community and find solutions to issues facing children and families.
~~~
This article originally appeared in the September 2016 issue of
CYFC Monthly
. Sign up today to receive more articles like this and stay in the know about community, Family Development, and University of Minnesota happenings and job opportunities:
CYFC Monthly
.